Southfield Personal Injury Lawyers
Lawyers and Attorneys That Help with a Personal Injury Claim in Southfield, MI
 According to the Centers for Disease Control, every year the citizens of the state of Michigan pay close to $1.20 Billion in medical costs and lost work costs due to deadly accidents. These numbers don't even begin to account for the cost of serious personal injury to Michigan drivers. While preventative measures can save thousands of lives every year, many drivers suffer life-changing injuries through no fault of their own. Drunk driving, speeding, distracted driving, and other driving errors result in many accidents each year. These accidents could have easily been prevented had drivers taken adequate precautions. If you've been injured, an accident attorney in Southfield, MI can review your case, determine the value of your claim, fight insurance companies to make sure you get the settlement you deserve, and take your case to court, if necessary. Insurance companies may try to place more blame on you than you deserve so that they don't have to shoulder the bills. However, with the help of a personal injury attorney, you may be able to receive a recovery to pay your medical expenses, lost wages, and pain and suffering. The Law Office J.L. Hawkins, P.L.L.C. are qualified accident attorneys, located in Southfield, MI. We can help you.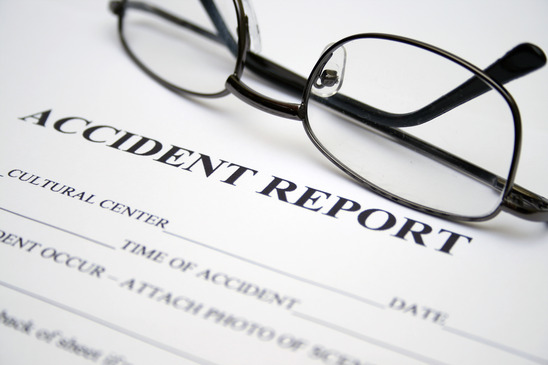 Do I Need an Accident Lawyer in Southfield, MI? 
If you or a loved one has suffered an injury in a car accident, has had to miss time from work, or has had to shoulder expensive medical procedures and bills after an accident, it may be wise to speak to an injury lawyer in Southfield, MI. While many minor accidents involving no injury can often be resolved through your insurer, if you're unsure about fault after an accident, or if you believe that your insurer is offering you a lower settlement than you deserve, it may be wise to speak to a Southfield, MI accident lawyer.
Here are some cases where you should speak to a personal injury attorney:
An individual has suffered life-altering injuries in an accident
An individual has suffered paralysis after an accident
The accident resulted in death
It isn't clear who is to blame
You are not to blame but the other driver or insurers are blaming you anyway
Your insurer uses an attorney to speak to you
If your insurer isn't offering you the settlement you believe you deserve, it may also be a good idea to speak to an injury attorney. Settlement amounts are often determined using algorithms and formulas. Many insurance companies use formulas that favor lower-end valuations of injuries, damages, and property. Insurers may have some room to negotiate or may even miss important facts. A personal injury lawyer in Southfield, MI can uncover all the facts, ensure that you aren't blamed unfairly for an accident, or protect you so that you receive the recovery you deserve. The Law Office of J.L. Hawkins, P.L.L.C. works closely with accident victims and their families to help them seek justice.
How to Sue for Personal Injury
Every personal injury lawsuit is unique. If you've been hurt in an accident in Southfield, MI, contact an accident lawyer today to protect your rights. If you have been hurt, there are a few steps you can take right away to protect yourself.
Seek appropriate medical attention right away.
Get a police report. Make sure to contact the police after an accident.
Collect all evidence. Keep all medical records, bills, and document conversations you have with insurers. Write down the names of all people involved in the accident and make sure that you keep a record of the police report.
Never admit blame to police officers or to other people involved in the accident.
Contact a qualified personal injury lawyer in Southfield, MI.
During your consultation with your accident attorney, you'll review the facts of the case and your lawyer will tell you whether you have a case. Your lawyer will also determine the value of your claim. This amount will depend on the kind of injuries you suffered, who is at fault, and other factors including insurance and the other driver. In some cases, a lawsuit can be settled outside of court, with a carefully worded demand letter. In other instances, individuals require litigation in order to receive the settlement they deserve. Whatever your circumstances, a qualified personal injury attorney can assist you in getting the best possible outcome for your case. You may only have a limited amount of time to seek the justice you deserve. Contact the Law Office of J.L. Hawkins, P.L.L.C. today to learn more about your rights.