Auto Accident and Personal Injury Lawyers in Southfield
Call us for Serious Automobile Accidents and Personal Injury Lawyers in Southfield, MI!
Have you been involved in a serious automobile related accident? And do you think you might benefit from consulting with an experienced Accident Attorney? If you do and you have questions, then it will cost you absolutely nothing to find out what your actual rights and entitlements are when you make your first call count, and call  personal injury lawyer Johnny Hawkins at the Law Office of J.L. Hawkins in Southfield, Michigan!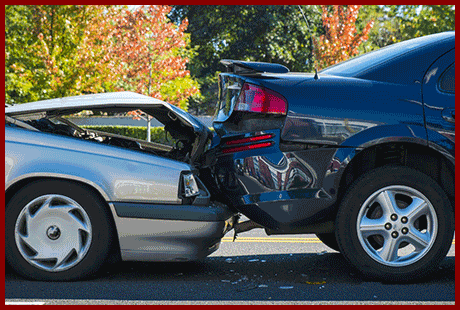 Automobile Accident Law in Michigan can be rather confusing to the average person. Why? Because it's a system divided into two separate parts (i.e. First and Third Party Claims). For example, under Michigan's auto no-fault first-party claim system, did you know that in the typical auto-related accident, regardless of how serious your actual injuries are, the injured party, even if the accident turns out to have not been his or her fault,, they still have to rely solely on their own automobile insurance to cover and pay for their personally incurred medical expenses and to also recover any and all lost wages and/or income that they may sustain during the first three years following the auto-related accident? Again, this conclusion stems from Michigan's two-tier auto no-fault insurance system. This means that all drivers involved in an auto-related accident in Michigan must make claims related to the accident with their own auto insurance carrier. Why? Again, because in Michigan, the auto insurance laws operate within what called a "no-fault" system. So in summary, what that means is that in Michigan, regardless of who is ultimately determined to have been the cause of the auto-related accident, each injured person must first look to their own automobile policy or the auto policy within their primary residence for purposes of obtaining certain economic benefits, benefits referred to in Michigan as PIP (i.e. Personal Injury Protection) benefits.
However, when you have a very serious auto accident that results in death or permanent disfigurement and/or a serious bodily injury that affects an individual's general ability to lead his or her normal daily life (i.e. as defined by statute) caused by an injury that involves and/or affects an important body function, then in addition to recovering all of your economic losses (i.e. loss wages as well as your medical/rehabilitation-related expenses), the seriously injured person may, in this instance, also initiate a separate civil action against the party at fault in hopes of recovering proper and additional compensation for their sustained pain and suffering. This is the Third-Party Auto recovery system in place in the State of Michigan.
So, first of all, one must ask themselves: "Am I considering filing my claim within the applicable statute of limitations period in Michigan? In Michigan, when you're considering a auto-related injury claim, the allotted period to file a claim or lawsuit could be one or three years from the date of loss.. Again, in Michigan and under Michigan law, one is limited on the amount of time they have to actually bring a claim or lawsuit when they've been injured in an auto-related accident. For most first-party no-fault claims, the claim or suit must be filed and brought against your own insurance carrier within one year from the date you incurred the cost and/or economic damage, and in this instance you are simply attempting to recovery your entitled personal injury protection (PIP) benefits; and for third-party claims, the suit must be brought against the at-fault driver within three years after the accident.
Here's another thing to consider in Michigan: was the other driver totally at fault? Or are you partially at fault too? You see, Michigan has "comparative fault" statutes. This means that the dollar amount of damages it's possible to recover from an automobile accident case can be reduced according to the same percentage as your personal level of fault in causing the crash.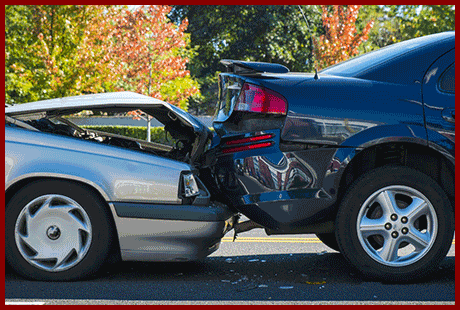 Additionally, in Michigan, not all persons (i.e. drivers or passengers) are allowed to file a third-party lawsuit after being involved in a serious car accident. So how do you know if your accident can go outside the first-party no-fault system and thus enable you to also file a third-party personal injury lawsuit? Well Michigan's threshold rules set the guidelines for taking a car accident injury claim outside of basic first-party no-fault, and into a third-party no-fault claim, where, in the latter, a liability claim can be made against the at-fault driver (including a personal injury lawsuit). But again, in order to file a third-party auto claim or lawsuit, the injured person or persons must demonstrate that he/she has suffered death, a serious impairment to an important body function or permanent disfigurement.
I know, it's a lot right? Well, Southfield MI Personal Injury Attorney Johnny Hawkins has nearly twenty years of experience in the handling of serious motor vehicle accident injury claims and litigation. Mr. Hawkins, along with his team in Southfield, Michigan, are absolutely committed to a very high standard of client service. As a way to give the finest representation possible to clients, Mr. Hawkins will only represent a certain number of cases at even given time; that's totally unlike the large, impersonal, national firms or the volume based local law firms you typically see being constantly advertised on television.
Moreover, Mr. Hawkins is a proud member of the American Bar Association, the Michigan Bar Association, the Michigan Association for Justice, the Personal Injury Legal Network and the Brain Injury Litigation Network. He received his Juris Doctorate from Michigan State University College of Law and has been licensed to practice law since 1996.
Mr. Hawkins is extremely knowledgeable regarding Michigan automobile accidents and personal injury laws. He personally tailors a comprehensive plan of action for each and every client.
The Law Office of J.L. Hawkins PLLC was originally established in 1996 in Detroit, Michigan. Mr. Hawkins is an accomplished automobile accident and personal injury lawyer in Southfield MI that is highly regarded, highly respected, and knowledgeable about all facets of motor vehicle accident litigation in Michigan. He will make the absolute maximum effort in helping to get you as much compensation as possible for your injuries. So make your first call count: call Johnny Hawkins at (248) 233-0888 or (844) GET-JLHAWKINS; or e-mail him directly at Johnny@JLHawkinsLaw.com; or lastly, simply visit his website @: http://www.JLHawkinsLaw.com.